Coaching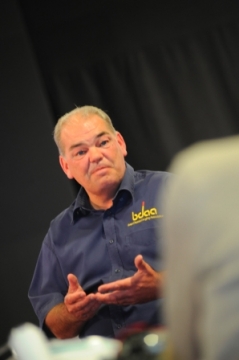 We are able to offer your business, angling club or fishery training in the form of bespoke packages to improve or help raise awareness of varying impairments types and their needs needs and requirements in angling. 
From group coaching sessions provided by our own coaches as one off events, buddy scheme workshops to help the groups you are working with be self-supporting within their own group by teaching the buddies how to provide the essential means to aid someone whilst fishing.
Awareness workshops, to help better understand the needs and requirements of disabled people in terms of access and facilities, preferred terminology, equality in angling.