Get Involved with the BDAA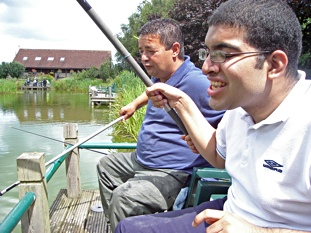 We have a team of trustees that manage the charity on a daily basis, however there are time throughout the year that we have projects that require us to enlist the help of people from around the country to ensure we maximize the funding we have. So if you are an angling coach, have time to help if we are in your area of the country we would love to hear from you.
Interested in helping us, go to the Friends of BDAA page and sign up to keep in touch with what`s happening.
We also would like to hear from:
Electrical and mechanical engineers who can help us develop bespoke angling equipment such as motorized electric reels and casting devices for those with more limiting disabilities.
Angling coaches who have some experience of working with disabled people
Fishing tackle companies who can offer us trade discounts for equipment on our disability projects.
Fisheries who would like to join our Accessible fisheries directory