Services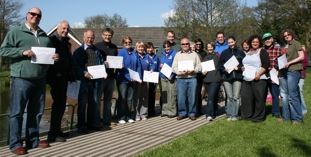 As a charity we provide a number of services some of which are free, others chargeable dependant on available funding. All of our services help us meet our charity aims and objectives, these are all designed to help improve the overall experiences disabled people have when participating in fishing.
All of these services have been designed and developed in house by our dedicated team of experienced disabled and non-disabled people. Using life experiences and bolstered by qualifications such as those required for access auditing, coaching angling or tutoring we can offer a professional service in return.
In this section you will be able to access the information on our key services such as Access audits, Access standards, Fisheries directory, Approved fishery awards.