BDAA Adapted Equipment
Rod Holders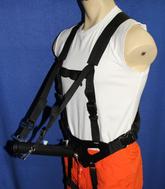 Barracuda rod holder
The Barracuda is Freedom Adaptive Systems' answer to disable fishing with one arm. It's a disabled rod holder designed to help anglers who have upper body mobility issues catch most species of fish. It is limited only by the angler's strength and ability. The Barracuda is a harnessed rod holder that holds a fishing rod securely in front of the angler for use with either the right or left hand. It helps distribute energy to the shoulders, back, stomach, and the legs of the angler. The Barracuda allows the angler to experience a new level of independence, control, and excitement when fishing. The Barracuda is made from corrosion resistant aluminum, stainless steel and nylon hardware, Polypropylene webbing and high impact plastic buckles and connectors. All aluminum parts that make up the Rod holder portion of this system are powder coated for extra protection, looks, and durability. It prevents the rod from twisting when reeling a fish. It is the most popular system with people who only have one arm to use.
Cost £220.00
Available from Freedom Adaptive systems
---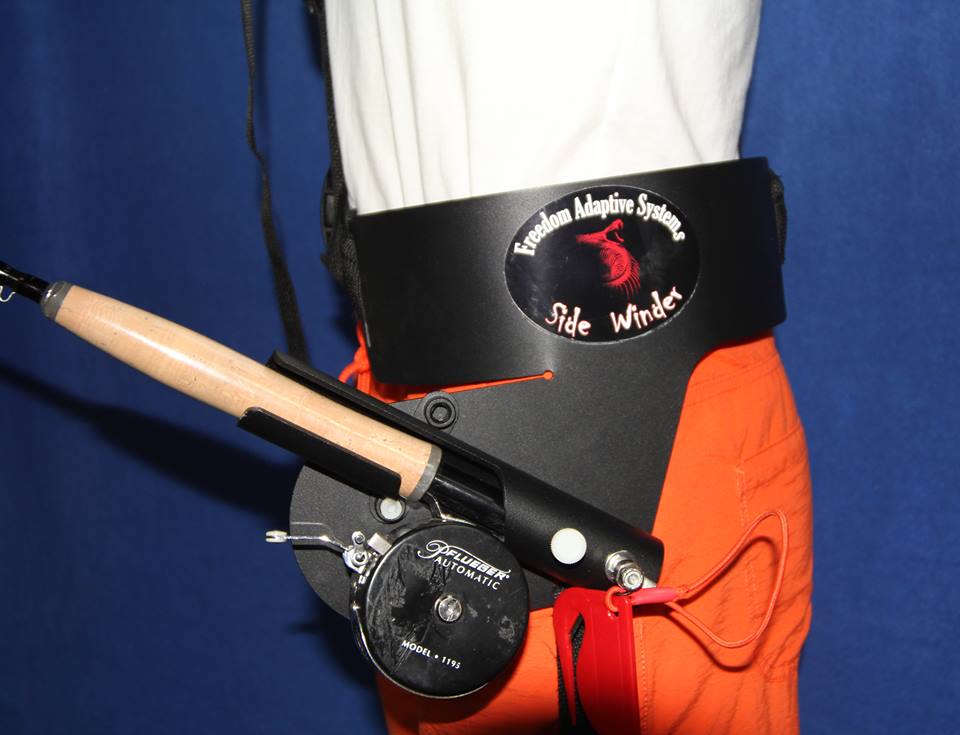 Side winder rod holder
The Side Winder is one of the easiest adaptive rod holders to use. Designed for use by individuals with arm or hand mobility issues. It is an excellent rod holder for catching smaller sized fish. Although in excess of 20 pounds have been caught using the Side Winder. . The Side Winder has a unique spring loaded tube that holds the fishing rod, allowing the rod to be easily adjusted to one of four fishing positions. You can set the hook and play the fish as well as anyone on the boat, limited only by your strength and abilities. The Side Winder sits on the side where the arm you are going to fish with is located. It is available for right or left hand use, make sure to select the correct SIZE (right or left hand) when ordering.
Cost £210.00
Available from Freedom Adaptive systems
---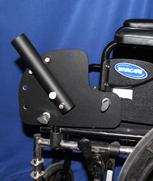 Dorado wheelchair rod holder
The Dorado is an adaptive rod holder for a wheelchair. It is designed after the Side Winder in function. The Dorado was created for people in wheelchairs who have a difficult time catching a fish because of upper body limb issues or to give people in wheelchairs a break from holding a fishing rod. This disabled rod holder is made to catch larger fish than the Side Winder. Being clamped to a wheelchair gives the Dorado more strength to land a larger fish. It also has the spring loaded rod tube allowing the rod to be easily adjusted to one of four fishing positions. Letting you set the hook and play the fish (lift and reel) as well as anyone on the boat. Fishing with a gimbal butt will let you take full advantage of this adaptive rod holder. The butt will engage the pivot bolt located at the bottom of the rod tube and when the thumb screw is tightened, the rod will not move when you are reeling in a fish. Installation is required to attach it to a wheelchair.
Cost £120.00
Available from Freedom Adaptive systems
---
Rexfly casting system
For the angler who only has the use of only one hand or limited use of both hands. The Rexfly Casting System will be set up for a person who can fly fish using only one hand and come with special instructions.
Cost £130.00
Available from Rexfly
---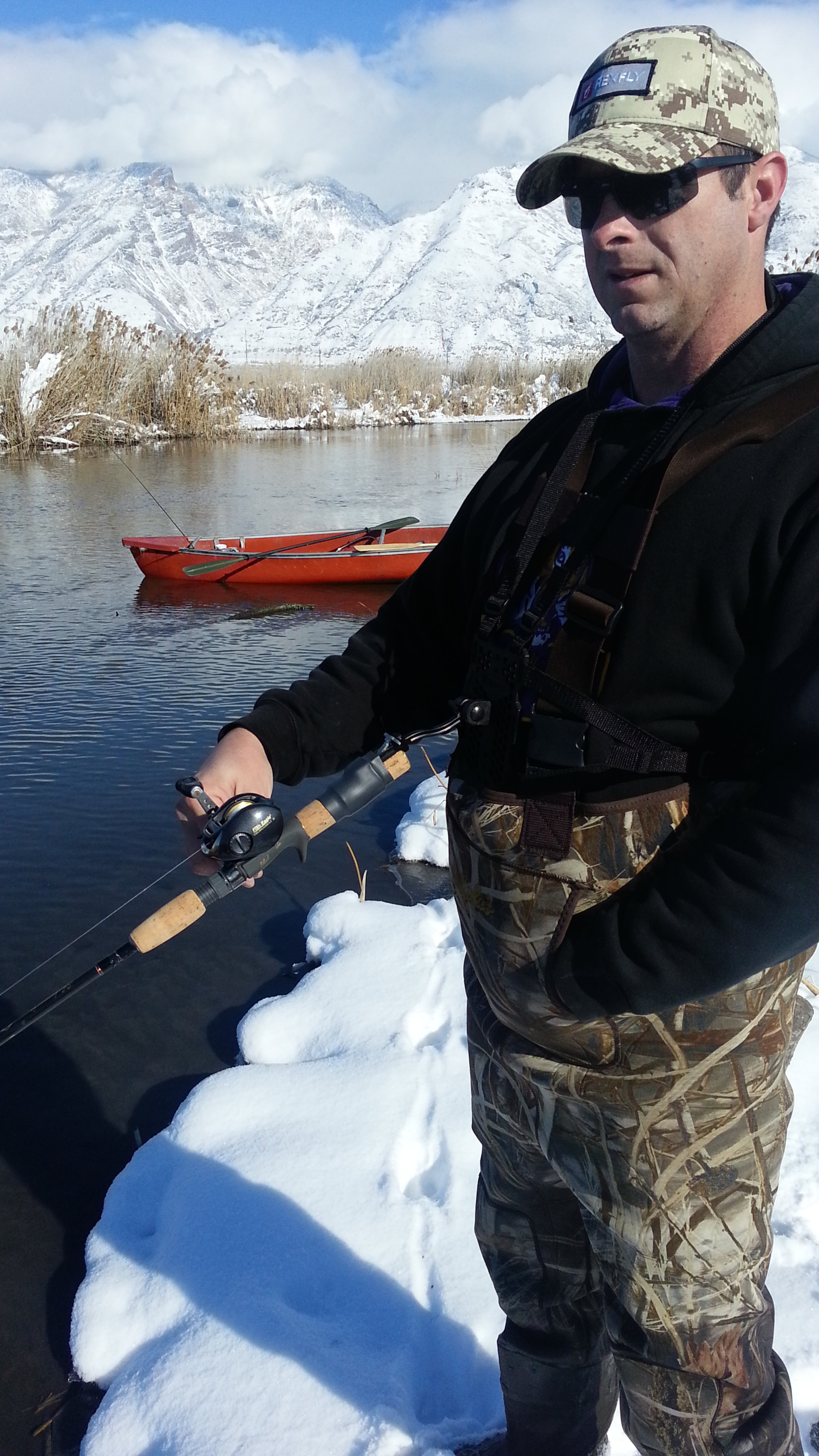 ADAPTIVE SPINNING ROD WITH REXFLY HARNESS
Customized Shakespeare Ugly Stik® Elite Spinning Rod 2-piece, medium action, original length 6'. Includes Rexfly Chest Harness. Ambidextrous system allows anyone with the use of only one arm to be able to fish with this spinning rod. Also helps those who have difficulty holding a fishing pole to fight big fish. Use any spinning reel. DOES NOT INCLUDE REEL
Cost £150.00
Available from Rexfly
---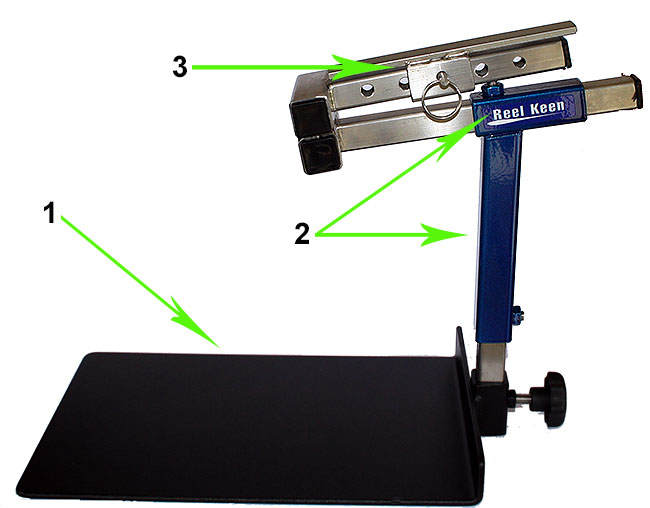 Reel Keen Rod Holder
Reel Keen Rod Holder Includes Base Plate Main Assembly Rod Adapter 2 Stainless Steel Hose Clamps Stainless Steel Quick Release Pin Velcro Sheet Free Postage & handling GST Free
Cost £179.84
Available from Reel Keen Powerchair Fishing
---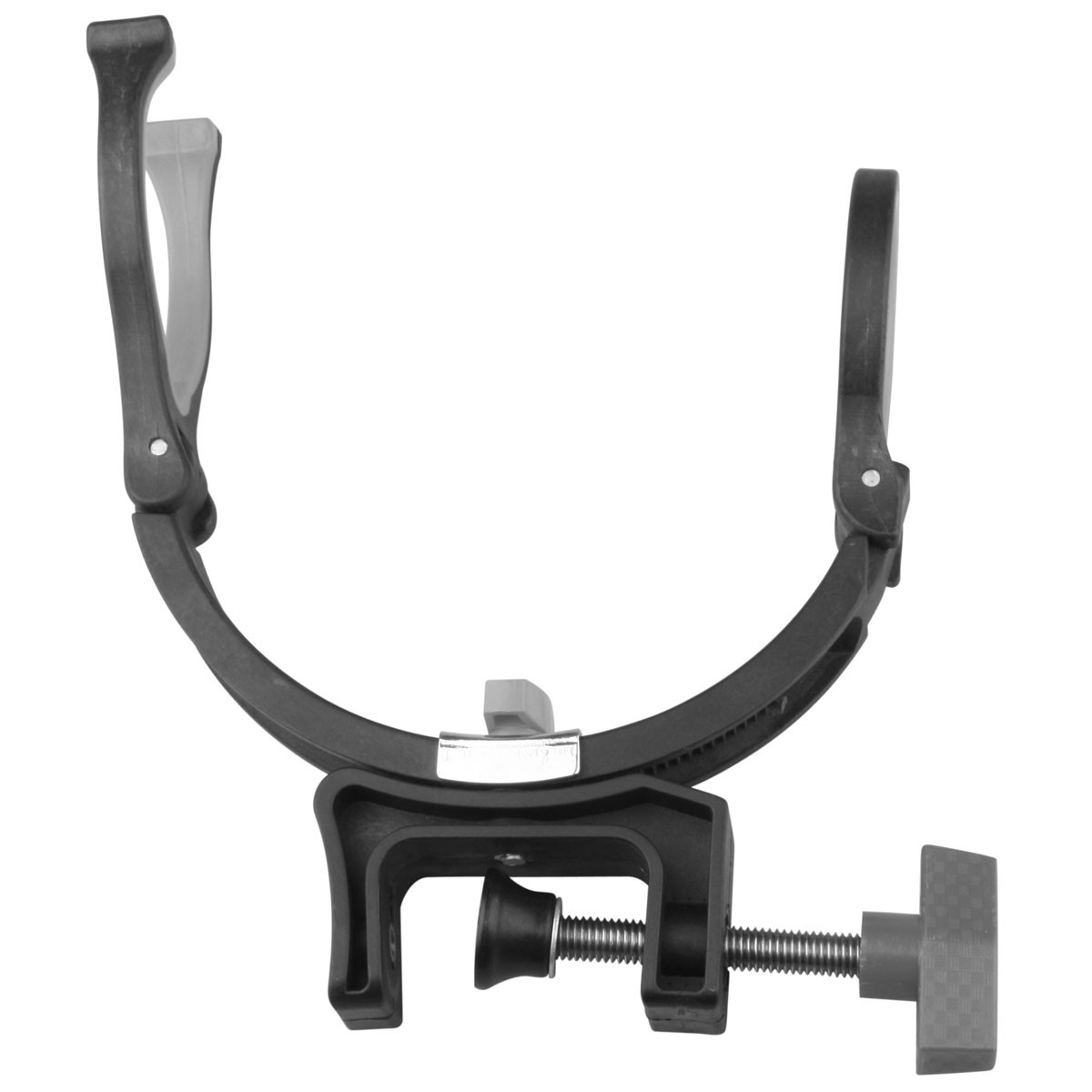 Ron Thompson Boat Rod Holder
Professional rod holder Multi Adjustable Quick and easy to mount on most boats 360 degree adjustable Manufactured from durable materials
Cost £7.99
Available from Angling Active Limited
---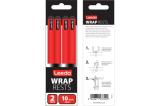 Fishermans Wrap Rests
These versatile wraps have a multitude of uses and should be in the bag of every sea fisherman. Perfect for use on pier and boat safety rails preventing your rod slipping and scratching against the metal surface, or just simply use them as rod wraps. These wraps really do have hundreds of applications. Available: 10" or 17" 2 per pack
Cost £1.99
Available from Euro Angling Ltd
---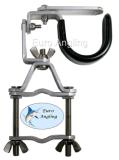 Parker Angling Pro Single Rail Clamp
A multi adjustable single rod clamp which will fit rails of up to 46mm (1 7/8'') diameter which makes it suitable for fitting to most pier or boat railings. Simple design that can take some beating. Safety bar across the top of the U-head stops the rod flipping out over the top. Stainless nuts & bolts. Bolts on to any railing, boat rail or similar.
Cost £9.99
Available from Euro Angling Ltd
---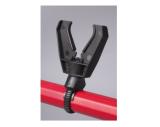 The durable unirest
The unirest is adapted from the coaster clip and uses the endless thread system, as you turn the head the strap tightens around rails ect. A durable rest that many charter skippers use. Only use enough thread for job in hand cut off the rest and save for future trips
Cost £4.40
Available from Euro Angling Ltd
---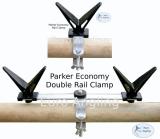 Parker Boat/Pier Economy Rail Clamp
A multi adjustable rod clamp which will fit rails of up to 46mm (1 7/8'') diameter which makes it suitable for fitting to most pier or boat railings Simple design that can take some beating Select from Single V-Head for one rod or Double V-Head for two rods Bolts on to any railing, boat rail or similar
Cost £4.99
Available from Euro Angling Ltd
---