BDAA Adapted Equipment
Seats And Chairs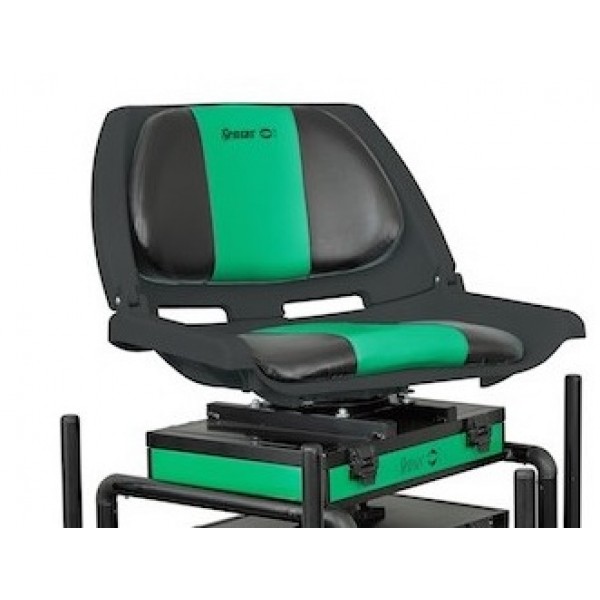 Sensas rotating seat
Rotating seat that fits all the Sensas match seatboxes fitted with standard removeable trays. Ideally suited to feeder anglers. A great way to transform a pole fishing seatbox into a feeder seatbox simply by changing the seat
Cost £79.99
Available from North West Angling Centre
---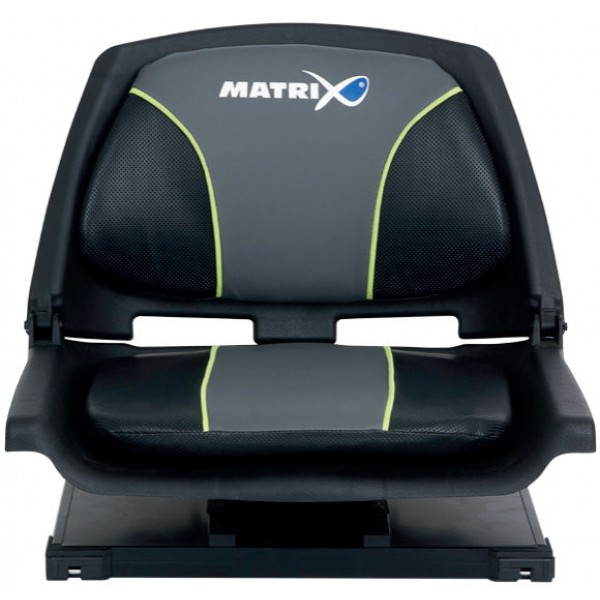 Matrix Seat Box Swivel Seat Including Base
Collapsible for easy transportation • Swivel seat to aid casting and fishing • Padded seat and back rest • Stylish back plate • Can be fitted to any Matrix box using the modular system
Cost £109.95
Available from North West Angling Centre
---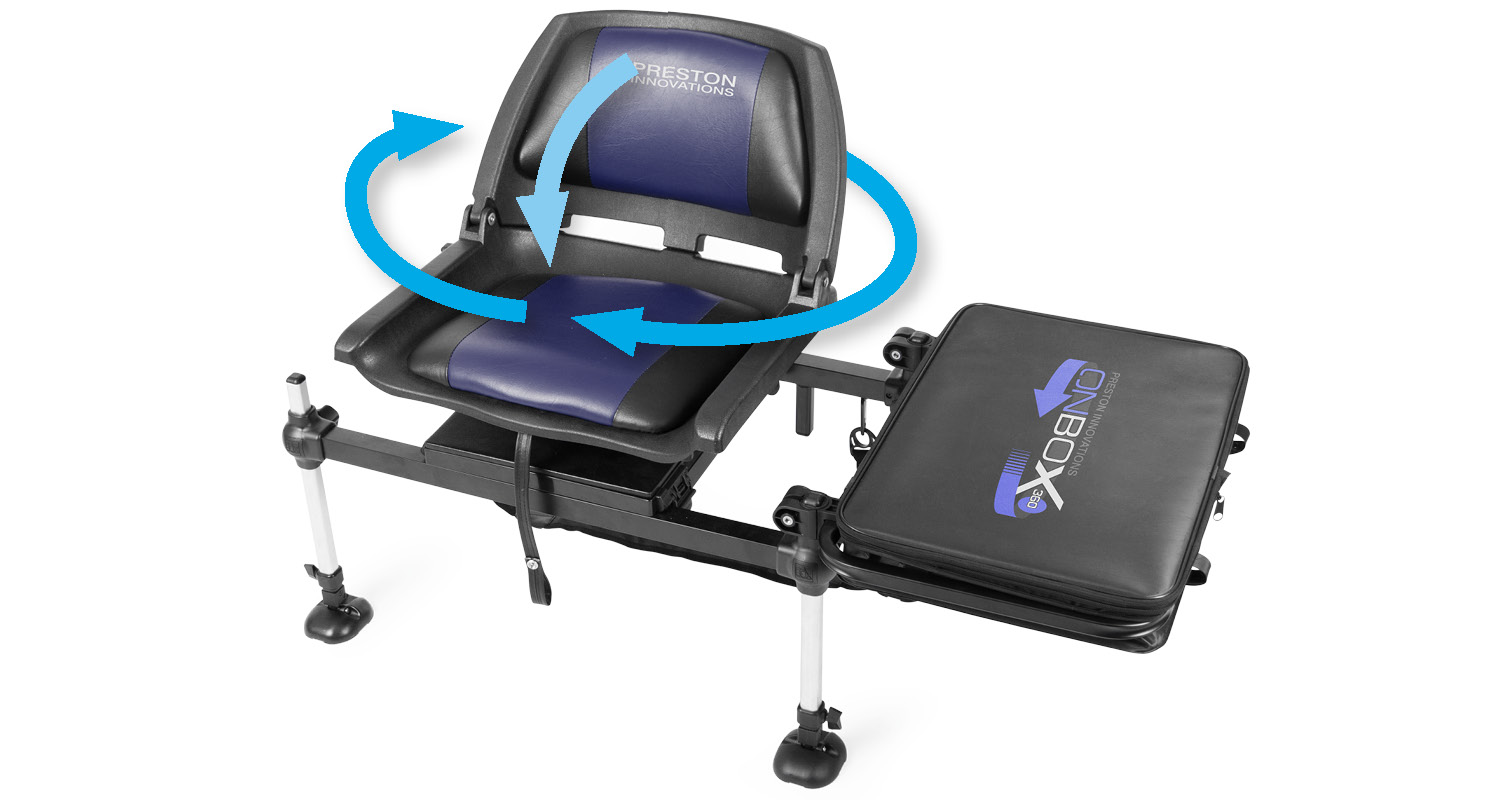 PRESTON ONBOX 360
The "revolutionary" new hybrid seatbox - the OnBox 360, is a new fishing station featuring a fully 360 degree rotating seat with cushioned backrest, a wide footprint, extending leg system, and an integral EVA side tray as standard. The 360 will allow you to fish from the comfort of a chair whilst maintaining all the functionality of a conventional seatbox. You can still use all the usual OffBox accessories, and store tackle items. Check out Match Fishing Magazine's review of the OnBox 360 here The innovative concept was initially created with feeder anglers in mind, but extensive testing over the past few months has shown it also appeals to pole anglers, as you can fish out in front or rotate the seat to fish down the edge with ease. Ergonomically-designed, the back rest folds down when not in use plus it is shaped to allow easy casting as well as the shipping back of pole sections. Underneath the seat there is a storage compartment for your tackle. The OnBox 360 is fully compatible with all OnBox and Space Station add-on units, so you can tailor the box to suit your favourite style of fishing. 
Cost £206.99
Available from Innox Trading Ltd
---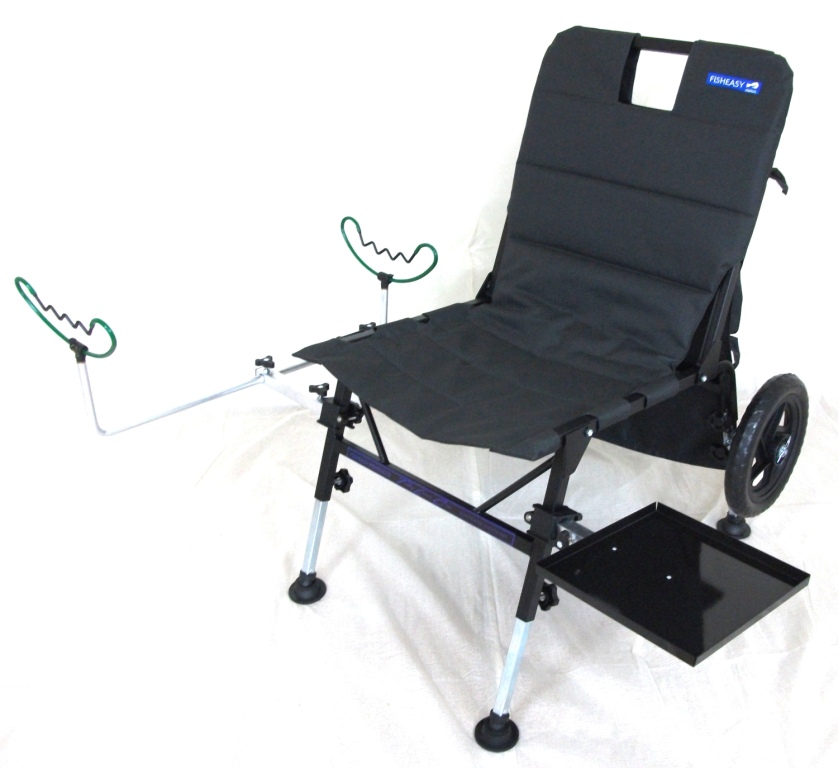 The Trolley Leisure Chair
The Trolley Leisure Chair has been designed to make life easy whether you go fishing, shooting or you're off to a festival. In fact any leisure activity you enjoy that requires a seat and having to carry equipment will benefit from this chair, simply lower the wheels into position, load up with your heavy gear and away you go. It folds down to take up very little room and is extremely easy to assemble.
Cost £74.99
Available from Fisheasy
---