latest news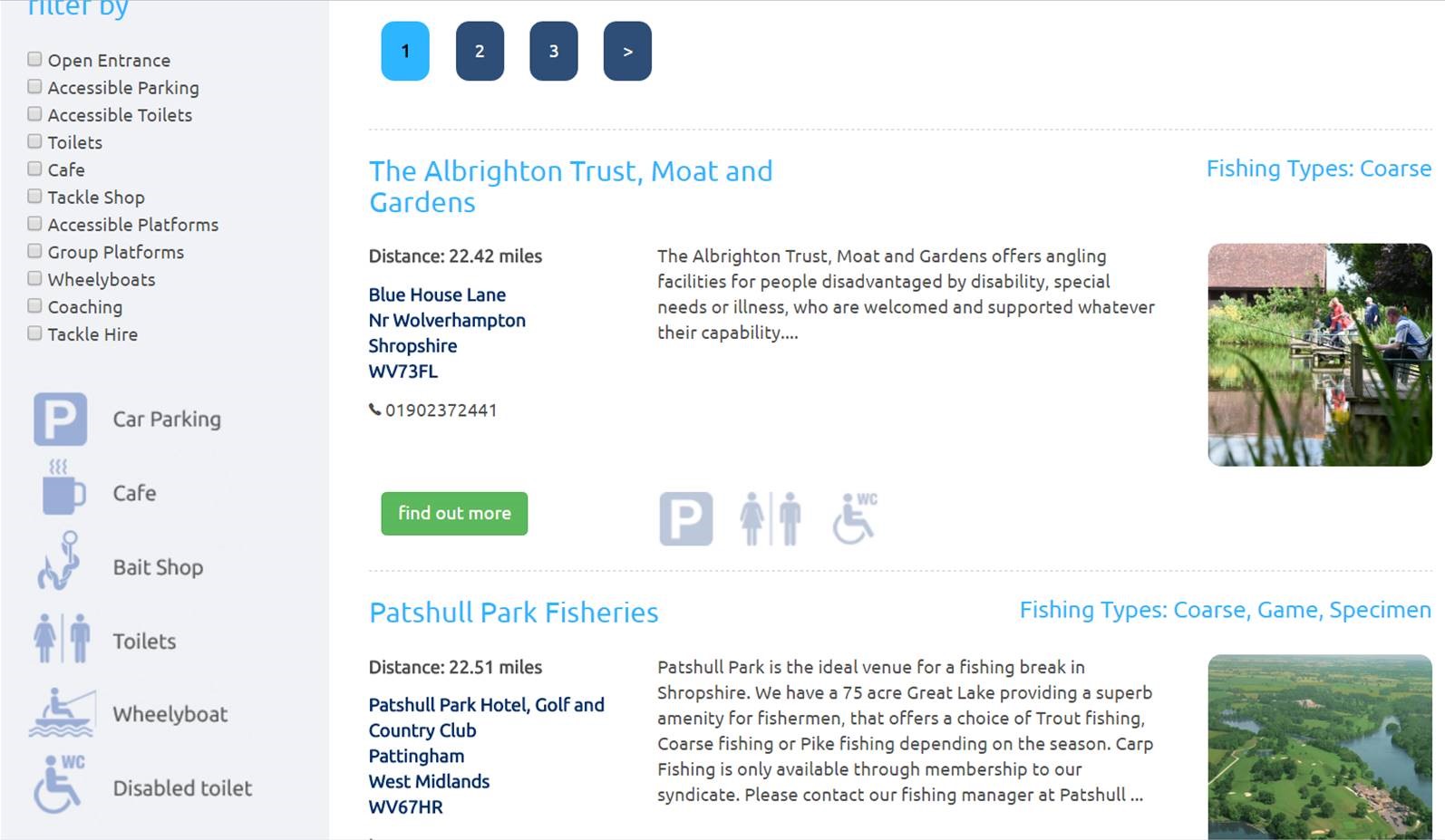 Directory now fully functional
28th April 2017
The long awaited accessible fisheries directory is fully operational and can be used freely to search for fisheries that have a level of access and facilities. We were aware that every fishery that said it provided access and facilities did so in different ways, often they created access routes, platforms to the best of their ability and without prior guidance and are to be commended for providing some way mobility impaired anglers can fish.
Our role is to ensure you are aware of the differences by listing what the fishery has in terms of access and facilities and back those up with photos so you the visitor can make an informed choice whether you can manage on a particular fishery.
We would like to thank all the fisheries who have so far listed their fishery and took the time to answer the questions so disabled people are better informed.
We welcome fisheries to sign up completely FREE of charge, if your looking for a fishery in your area why not visit us  https://bdaa.co.uk/fisheries